Click here to view original web page at www.tulsaworld.com
It wasn't all that long ago the NCAA didn't recognize women's athletics, but everything changed with the passing of Title IX on June 23, 1972, when the path for women to play sports at the NCAA level was created.
It wasn't just the path for women to play, however, as the law gave women across the country the opportunity to become coaches, trainers, scouts and administrators at all levels, from high school to the pros.
While many believe there aren't as many women in leadership positions in sports as there should be in 2018, McNamara, who coached more than 40 years ago, believes the chances are endless for women. Now, it's up to today's women to shoot their shot.
"There are lots of opportunities for women in all phases of sports, and it's open for them now," McNamara said. "It's there for them if they want it, and it was definitely not there for us in the beginning of women's sports. But, it can happen. We, as pioneers, have paved the road for them."
Getting a job in sports has always been dominated by three questions: "Who do you know?", "What do you know?" and "What have you done for me lately?"
One of the obstacles in the way for women to become head coaches or athletic directors is the amount of men in front of them for the same position with better connections.
"The hardest part of it is, like any business, a lot of it is who you know," said Barkley, who is entering her seventh year as the athletic director for Union High School. "You have to have that connection first and foremost. … The first thing that administrations do when an opening comes up is think of 10 people at their school that they know."
She did work study, helped as a graduate assistant for freshman football at Tulsa and coached Union's eighth grade basketball and soccer teams to stay in contact.
The effort didn't go unnoticed, but it didn't pay off right away, either.
But, she had built her foundation, which McNamara said, is the most important thing a woman must have.
It eventually worked out for Barkley, as then Union athletic director Bill Blankenship called her 15 years ago and offered her a position as the spirit coordinator. Barkley smiled as she admitted she never thought she would be a spirit coordinator, but she quickly picked up more responsibilities.
Barkley's story is one that worked out perfectly in her favor, but she thanks those that told her there would be a need for women administrators in sports when she was younger.
And now, she's trying to do the same thing for all women: to spread the word there is a need for women in sports.
In 2006, women made up just 18.6 percent — 191 out of 1,025 — leadership positions across all three levels at NCAA universities. That number in 2018, although higher, is still not where women want it to be. As of 2018, women make up 23.6 percent — 278 of 1,206 — athletic director positions.
Of those 53 women hired, Phillips said, 68 percent of the women were members of Women Leaders and 41.5 percent graduated from one of their institutes.
Women in leadership positions across the ncaa
Patsy Armstrong: Director of On-campus recruiting
Annie Hanson: Oklahoma Executive Director of Recruiting
Kelli Krier: Assistant director of recruiting at Kansas state
Entering her fourth season at Kansas State, Krier serves as the assistant director of recruiting for the Wildcats. She graduated from Kansas State and had an internship with the athletic sales department during her studies. She assists in coverage on a daily basis and helps organize campus visits for recruits.
Rachel Phillips: Director of recruiting operations for TCU
Jenna Tabuena: Assistant recruiting operations for Texas Tech
Heather lyke: pittsburgh director of athletics
Lyke is entering her second year as the leader of Pittsburgh athletics and recently signed an agreement that will keep her in the role until at least 2024. Lyke is the first woman to hold the full-time director of athletics post at the University of Pittsburgh. She attended Michigan for college, where she played softball.
Sandy Barbour: Penn State director of athletics
Deborah yow: North Carolina State director of athletics
Yow became the athletic director of North Carolina State in 2010 and has made a lasting impact in her first eight years. In her career, Yow served as president of the National Association of Collegiate Directors of Athletics and the national Division I-A Athletic Directors Association. She was the athletic director of Saint Louis in 1990 and Maryland in 2000.
Jennifer Cohen: Washington director of athletics
Carla Williams: Virginia athletic director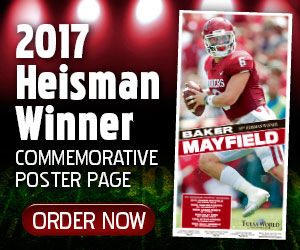 Women hired to athletic director positions for Division I schools in 2018
Jill Bodensteiner, Director of athletics, Saint Joseph's University
Vicky Chun, Director of athletics, physical education and recreation, Yale University
Beth Goetz, Director of athletics, Ball State University
Lynn Hickey, Directory of athletics, Eastern Washington University
Janet Lucas, Director of athletics, University of the Pacific
Nicki Moore, Director of athletics, Colgate University
Tanya Vogel, Director of athletics, George Washington University
Women hired in 2018 as athletic directors for Division II schools
Gale Barksdale, Director of athletics, Sonoma State University
Jenn Bell, Director of athletics, Converse College
Danielle Lafferty, Director of athletics, Pfieffer University
Stephanie Shrieve-Hawkins, Director of athletics, San Francisco State University
Etienne Thomas, Director of athletics, Kentucky State University
Jamie Marcoux, Director of athletics, Assumption College
Dr. Stefani Whitby, Director of athletics, Wilmington University
Women hired as director of athletics in 2018 for Division III schools
Rachel Bergeson, Director of Athletics, Concordia College
Renee Bostic, Director of Athletics, Notre Dame of Maryland University
Susan Bower, Director of Athletics, Guilford College
Jodi Canfield, Director of Athletics, Sweet Briar College
Tracey Hathaway, Director of Athletics, Salem State University
Becky Hall, Director of Athletics, Kalamazoo College
Tina Hill, Director of Athletics, Virginia Wesleyan University
Portia Hoeg, Director of Athletics, Rhodes College
Jodie Holava, Director of Athletics, Defiance College
Daniella Irle, Director of Athletics, Knox College
Julie Kline, Director of Athletics, Earlham College
Myranda Nash, Director of Athletics, Brevard College
Dr. Susan Kolb, Director of Athletics, Hood College
Myra Sims, Director of Athletics, Hollins University
Lydia Travis, Director of Athletics, City College of New York
Crystal Lanning, Director of Athletics, University of Wisconsin-River Falls
Michelle Manning, Director of Athletics, Carthage College
Jill McCartney, Director of Athletics, Fitness, and Recreation, Kenyon College
Monique McClean, Director of Athletics, Trinity College
Michelle Morgan, Senior Director of Athletics and Rec., John Carroll University
Jenn Noon, Director of Athletics, Fairleigh Dickinson-Florham
Heather Parkinson, Director of Athletics, Alverno College
Lynn Tubman, Director of Athletics, Muhlenberg College
Megan Valentine, Director of Athletics, Hilbert College